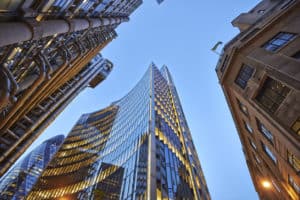 Goldman Sachs has completed the acquisition of Netherlands-headquartered NN Investment Partners from NN Group N.V. for €1.7 billion.
As part of the acquisition, NN Investment Partners will integrate into Goldman Sachs Asset Management, with over 900 of its employees joining the company. In addition, the Netherlands will become an important location in Goldman Sachs' European business.
Goldman Sachs' assets under supervision will increase to approximately $2.8 trillion, reinforcing its position as a top five active asset manager globally.

The acquisition also increases its assets under supervision in Europe to more than $600 billion, aligning with plans to scale its European business and to extend its global reach.
"The combination further strengthens our platform and provides an expanded product range and dedicated service to clients globally, bringing together the best of both organisations to deliver investment solutions at scale, across all asset classes," said Goldman Sachs in a statement.
The acquisition will complement Goldman Sachs Asset Management's existing European footprint, adding new capabilities and increasing growth in products such as European equity and investment grade credit, sustainable and impact equity, and green bonds.
NN Investment Partners currently has environmental, social and governance (ESG) criteria integrated into around 90% of its assets under supervision. Goldman Sachs Asset Management intends to leverage NN Investment Partners' expertise in this area to complement its existing investment processes.
"This acquisition advances our commitment to put sustainability at the heart of our investment platform," said David Solomon, chairman and chief executive of Goldman Sachs.
"It adds scale to our European client franchise and extends our leadership in insurance asset management. We are excited to welcome the talented team at NN Investment Partners, a centre of excellence in sustainable investing, to Goldman Sachs and together we will focus on delivering long-term value to our clients and shareholders."