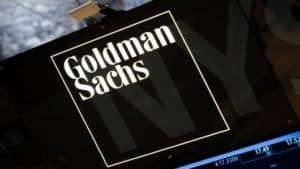 Goldman Sachs has said it saw a record trade of $24.1 million executed on its SIGMA X multilateral trading facility (MTF) periodic auction last month.
The trade was executed on 27 May in Deutsche Telekom AG within a single auction call, and the trade size increased from $1.7 million at the auction initiation stage to $24.1 million at auction uncross, with members using the bank's market data feed to monitor changes in the indicative volume.
Goldman Sachs added that SIGMA X MTF is increasingly seeing auctions result in large in scale (LIS) sized trades as members leverage the liquidity signals available in its market data feed. The average LIS trade size on SIGMA X MTF year-to-date is currently $374.2k, growing by approximately 37% from the auction initiation to uncross.
Total LIS volume per month on SIGMA X MTF surged in March and April to around $700 million, compared to roughly $500 million at the beginning of the year, likely due to the increased market volatility at the height of the coronavirus pandemic. Similarly, Goldman Sachs said the percentage of LIS activity in the periodic auctions jumped from around 7% in February, to highs of 15% in April.
Periodic auctions were the subject of controversy as they emerged as a new trading venue under MiFID II in Europe. The EU markets regulator considered regulatory intervention as volumes in auctions surged, prompting concerns that they were being used by market participants to circumvent the double volumes caps (DVCs) for dark trading.
Market participants, particularly those on the buy-side, were quick to refute the concerns, stressing the proven benefits that periodic auctions can provide, including an ability to show natural liquidity, reducing costs and helping firms achieve MiFID II best execution.