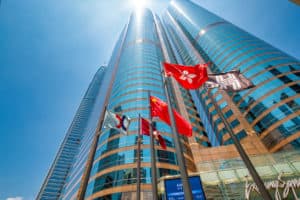 Hong Kong Exchanges and Clearing (HKEX) has appointed Daniel Sonder as its new chief strategy officer and head of data business, markets.
Sonder was promoted to the role after joining HKEX from Brazilian stock exchange B3 earlier this year, where he served as chief financial officer.
Prior to that, he served as a managing director at Credit Suisse.
As part of his new role, Sonder will lead the firm's group strategy function while working alongside the HKEX management committee and executives across the business.
His role as head of data business, markets will see him collaborate with market data operations, leading the development of HKEX's data business, while adding new data sets and services to HKEX's existing offering.
He will report to Nicolas Aguzin, chief executive of HKEX.
"With more than two decades of broad international experience in capital markets, financial services and exchange operations, [Sonder's] experience will be invaluable to us as we realise our ambition to build the Marketplace of the Future," said Aguzin.
Alongside Sonder's appointed, HKEX has named two other senior leaders to its recently expanded emerging business development team.
Andrew Walton joins the exchange as managing director and head of digital assets, markets and will be responsible for driving the development of digital products and market facing digital platforms.
Elsewhere, Ken Chiu, who first joined HKEX in 2018, has been promoted to head of carbon and ESG products, markets.
All three appointments will report to co-heads of markets at HKEX, Glenda So and Wilfred Yiu, in their emerging business development roles.
"We are very pleased to welcome Andrew to HKEX. He brings over two decades of experience in digital assets, platform development, and project management, having worked at leading market infrastructure, investment banking, and digital platform organisations," said So.
"We also want to congratulate Daniel and Ken on their new roles. These seasoned industry executives will play an integral part in the delivery of our strategy, connecting today with tomorrow."