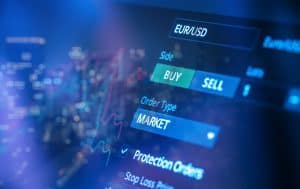 Intercontinental Exchange (ICE) has outlined plans to integrate more RFQ functionality onto its all-to-all execution platform, as the trading venue continues its drive in fixed income.
Benjamin Jackson, president at ICE, told investors on the exchange's quarterly earnings call that as the fixed income industry has become more comfortable with electronic trading, ICE will integrate the RFQ protocol to offer clients more choice of execution.
"While the underlying technology needs are relatively simple compared to our streaming price liquidity tools, RFQ is helpful for larger trade sizes and highly illiquid instruments," Jackson said.
"We are working to enhance our existing RFQ capabilities, which already represent close to 20% of our volume and handle more than 10,000 requests per day. We will integrate this enhanced RFQ functionality into our robust all-to-all execution platform, which logged over 800,000 trades in the third quarter of 2018."
ICE has made efforts to expand its services in fixed income with two major acquisitions in the space. The exchange acquired KCG's BondPoint from Virtu Financial last year, and then TMC Bonds in July to bolster its fixed income business. Both TMC Bonds and BondPoint have had established RFQ mechanisms on their respective platforms, but both are primarily streaming services that provide the ability to handle, in BondPoint's case, up to 100 million price updates per day.
"That's substantial," Jackson added. "You're dealing with streaming prices, where on BondPoint, it's 10,000 securities. If you go onto their screen, you can execute a single trade of 250 bonds on both sides… These platforms have already had an established RFQ mechanism, and we wanted to continue to provide that choice where the market so chooses."
A recent trend seen in Europe has been the rise of RFQ functionality for equities trading. The London Stock Exchange Group and Tradeweb, in partnership with Plato Partnership, have outlined plans to provide equities traders with the ability to trade using RFQ. As equities is typically considered to be liquid, the buy-side has expressed scepticism around the idea, also detailing concerns around information leakage.  
During the second quarter earnings call earlier this year, Jackson detailed that after engaging with fixed income traders and asset managers, ICE expects the automation of fixed income trading from voice to request-for-quote (RFQ) protocols to continue, particularly for larger-sized trades.
"The phone is no longer an option for the high volume, smaller trade size, as a result of fixed income market structure changes that have fragmented inventory. So, the efficiency in executions that [BondPoint and TMC] provide is being embraced by the buy-side, the sell-side, corporations, and wealth advisors," Jackson said at the time.