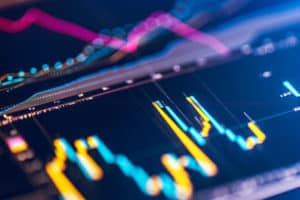 The former head of Americas equity sales at IHS Markit, Thomas Gilligan, has left the firm to join Credit Benchmark as chief commercial officer after nearly six years with the data and analytics provider.
Thomas Gilligan joins Credit Benchmark as chief commercial officer where he will oversee the firm's global go-to-market strategy, distribution channels, and global commercial team.
He joins the firm from IHS Markit where he has been head of Americas equity sales for the last six years. He joined IHS Markit in 2012 as part of the acquisition of Data Explorers. 
Prior to his roles at IHS Markit, he also held associate roles in prime brokerage at major investment banks including Morgan Stanley and Lehman Brothers.
"TJ brings a track record of commercial success with a critical understanding of our customers' requirements around risk and data," said Donal Smith, co-founder and chairman at Credit Benchmark. "We are thrilled to have him in this newly created role accelerating our growth efforts as we expand our market reach organically and across third party data distribution partners." 
The appointment follows news in November that Bloomberg had expanded credit risk datasets on its Terminal with the addition of anonymised consensus data from Credit Benchmark. The expanded data included risk views of large financial institutions globally to support credit assessments and predictive models during market volatility for users.
The data is also available for license alongside existing credit risk datasets and risk indicators on the Terminal to assess the credit quality or risk of default of counterparties or companies.