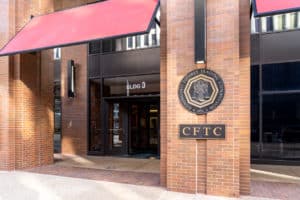 The chairman and chief executive of the US derivatives trading watchdog, Heath Tarbert, has stepped down following Joe Biden's inauguration.
While a permanent replacement for the US Commodities Futures Trading Commission (CFTC) is found, commissioner Rostin Behnam will assume the role of acting chairman, effective immediately.
Tarbert, who was elected as chairman and chief executive for the CFTC in 2019, confirmed last December that he would be stepping down when the new president assumed office. He will remain on as one of the agency's current five commissioners in a tenure that is due to end in 2024.
"It has been the highlight of my professional career to serve the American people as this agency's 14th chairman and chief executive. It is bittersweet to step down from a role that I have enjoyed so much, but it is important to clear the way for President Biden's selection of a permanent chair," said Tarbert. 
"The peaceful transfer of power is a hallmark of the American system of self-government, and I am proud of our efforts to uphold that tradition here at the CFTC."
Tarbert's resignation follows a record breaking year for the CFTC after the watchdog announced that it had processed the highest number of enforcements in its history during 2020, serving $1.3 billion in penalties.
During his tenure, the CFTC also set a new record for the most cases in a fiscal year, processing 113 in 2020. 
"I am incredibly proud of this agency's record setting accomplishments over the last 18 months," added Tarbert. "We undertook an ambitious and consensus-driven rulemaking agenda, vigorously protected market integrity with a historic enforcement effort, provided a steady hand for our markets during the pandemic, preserved our jurisdiction over US clearinghouses, and so much more."