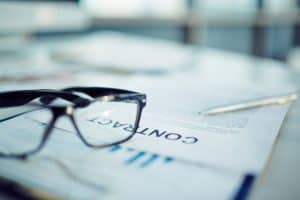 The Investment Association has published a set of guidelines aimed at helping asset managers navigate the transition from Libor to Sonia benchmarks.
Produced in the form of a roadmap in partnership with consultancy Oliver Wyman, the guidelines have been designed to assist buy-side firms complete the transition by 2021, which is the date the Libor benchmark will be retired by the UK's Financial Conduct Authority (FCA).
With more than $240 trillion in products currently linked to Libor, the industry body urged asset managers to begin making plans now to deal with the transition which will likely depend on the development of market conventions and liquidity over the next few years.
"The transition date is fast approaching and we are encouraging firms to set their plans in motion to ensure a smooth switch to Sonia," said Galina Dimitrova, director for capital markets at the Investment Association.
"Global coordination across jurisdictions, currencies and asset classes is also critical to the success of this process. We represent global firms with clients and regulatory obligations in many countries. Each jurisdiction is moving at its own pace, with slightly different rates coming out of the end of the process. Firms must therefore not only focus on Sonia, but other global benchmarks as well."
UK regulatory authorities and the Bank of England decided to shut down the controversial Libor benchmark following years of scandal, alleged manipulation and a decline in activity, replacing it with the Sterling Overnight Index Average (Sonia) in April last year. In 2017, 20 banks agreed to continue making submissions to Libor until 2021 to ensure a smooth transition as the benchmark was phased out.
A survey of the Investment Association's members on the transition found that the buy-side is making steps towards being prepared for the phasing out of Libor, with almost three-quarters stating that they have already invested in Sonia instruments.
"The Libor transition will be complex, and some asset managers will be considerably more impacted by the transition away from Libor than others. However, virtually all firms will need to make key strategic decisions and operational changes, as well as manage potential conduct, economic, legal and operational risks across jurisdictions," Jennifer Tsim, partner, for financial services at Oliver Wyman, added.
"Importantly, clients will need to be part of the decision-making process and asset managers need to mobilise transition plans now to prepare for transition before the 2021 deadline."