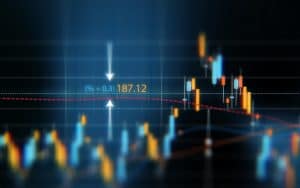 The International Swaps and Derivatives Association (ISDA) has asked the US' Commodity Futures Trading Association (CFTC) for more transparency on future amendments to its swaps data reporting rules, warning against its continuous approach to reforms.
In a statement, the association has warned that the regulator's dispersed "two or three step" approach to its amendments could leave institutions having to overhaul their systems several times.
The CFTC offered the industry relief from its amendments to swap data reporting in the form of no-action letters earlier this month, ahead of the upcoming compliance date originally expected to be on 25 May.
In its letters the watchdog recommended that no enforcement action be taken until December this year and next year for block and cap rules, against those participants unable to meet the new requirements in a bid to help them better cope with technological and operational challenges associated with updating their systems.
It also confirmed that participants would need to comply with the upcoming data transmission standard, ISO 20022, and the Unique Product Identifier expected to be rolled out into the market no later than the fourth quarter of next year.
In its statement, ISDA warned against this continuous attitude to the regulator's reforms, suggesting that these additional changes expected of firms later down the line would result in further overhauls of reporting systems, with any updates made to logic based on current reforms having to be "discarded and replaced".
"All these changes would ideally occur at once, reducing the burden on firms to a minimum and avoiding unnecessary implementation costs. At the very least, we think it's important for firms to have a very clear picture of what these additional amendments will involve and when they will be required in order to help with their implementation planning," said the association.
"We're asking the CFTC to provide specific details and timelines for application of the UPI and ISO 20022 standards into CFTC rules via a clear, transparent implementation roadmap."