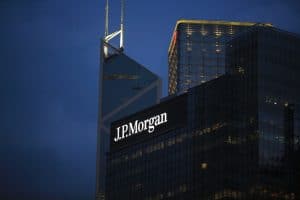 US investment bank JP Morgan has developed a distributed ledger technology (DLT)-powered platform to redeploy cash and collateral balances to global clearinghouses more efficiently.
The system was developed in partnership with DLT specialist, Baton Systems, and has been integrated with JP Morgan's internal proprietary system to automate and synchronise existing post-trade processes. It removes the need to coordinate with multiple systems, reports and spreadsheets for end-to-end automation of margining and collateral workflows.
"The technology we have developed reduces the time needed to process the entire collateral workflow from hours to near real-time," said Anthony Fraser, head of global clearing operations and trading cost management at JP Morgan. "We're already seeing faster, more efficient payments, reconciliation and reporting for all parties in the collateral lifecycle."
JP Morgan added that the system aims to address the challenges associated with excess funds across clearing workflow by integrating settlement instructions for custodians into existing treasury systems without dismantling technology infrastructures. It also synchronises the collateral subscription process.
"Our collaboration with JP Morgan is accelerating the movement of assets," said Arjun Jayaram, CEO and founder at Baton Systems. "This is a truly ground-breaking solution that removes the need for manual intervention in the collateral process by integrating with financial institutions' collateral and cash systems, leaving their existing processes and systems in place."
Both firms concluded that the technology is now being scaled across global clearinghouses to facilitate more complex clearing arrangements. Major derivatives firms are also now able to deploy the new system.