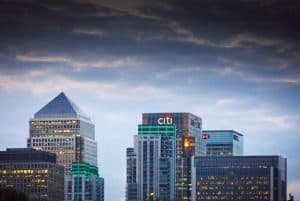 Citi has hired the head of debt capital markets (DCM) syndicate for central and eastern Europe at JP Morgan in a leadership shake-up, according to an internal memo seen by The TRADE.
Nick Darrant will co-head the DCM syndicate business for EMEA at Citi, alongside Tim Michael who has been head of FIG syndicate at the investment bank since 2013. Darrant departs JP Morgan after five years, most recently heading up the DCM syndicate business across the CEEMEA region.
Darrant joined JP Morgan's debt business after five years with BNP Paribas, and has also worked in various leadership syndicate roles at Credit Agricole, Royal Bank of Scotland and ABN Amro, overseeing the business for emerging markets and IG corporate syndicate.   
The memo and appointment of Darrant at Citi follows the confirmed departure of Peter Charles, who was head of DCM syndicate for EMEA for over ten years. He is due to leave Citi at the end of this month.
Under the leadership reshuffle, Zeynep Kerimoglu has been promoted to head of CEEMEA syndicate, while Alex Barnes oversees SAS syndicate and Janusz Nelson leads European corporate syndicate at Citi.
Earlier this month, Citi launched a new project aimed at boosting the digital experience across its electronic trading platforms for institutional clients. The bank said it will develop an end-to-end digital strategy and execution for its institutional clients group (ICG) electronic platforms, including content, analytics, trading and post-trade services.