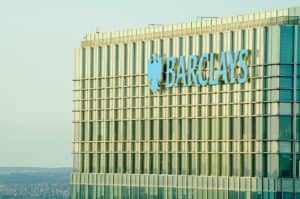 The former global head of futures and options electronic trading at JP Morgan has left to rejoin rival investment bank Barclays as head of electronic trading and digital strategy.
The bank has confirmed that Peter Ward will join Barclays in September later this year after 11 years with JP Morgan, most recently serving as global head of futures and options trading.
He has extensive experience in electronic trading having served at Barclays for a short stint in 2008 in a futures and options product management and sales role. He also previously spent three and a half years at Lehman Brothers and two years at ITG.
In his new role, Ward will be responsible for driving Barclays' electronic BARX offering reporting directly to C.S. Venkatakrishnan, global head of markets, co-president of Barclays Bank PLC.
"Peter will continue to advance our electronic trading capabilities, which are critical to how we innovate and deliver best-in-class trading solutions for clients," said the bank in an update on social media.
Barclays has seen a series of senior moves in the last few months, including several in its electronic trading division.
Most recent was the departure of global head of electronic trading at Barclays, Naz Al-Khudairi, earlier this month after just over three years in the role.
Venkatakrishnan also replaced Stephen Dainton as global head of markets who took on the deputy head of markets role last year.
Other moves include Nej D'Jelal, head of electronic equities and quant prime services for Europe, who left the bank to join UBS in October last year and Matt Cousens, head of execution sales, who left for Citi in 2019.