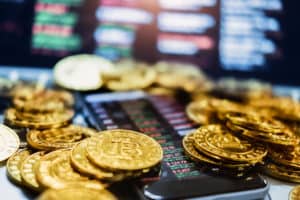 Quantitative trading firm Jump Trading Group has appointed a new president of its now formally launched cryptocurrencies and blockchain business division, Jump Crypto.
Kanav Kariya has been appointed president of Jump Crypto after most recently serving as Jump Trading's director of strategic initiatives for digital assets for the last year.
Kariya, who joined Jump in 2017 as a software engineering intern, has served in several roles across the last four years including as a quantitative researcher.
After originally coming to market six years ago, Jump Crypto's team has created decentralised and open source blockchain tools, including code contributed to the decentralised finance (DeFi) data network, Pyth, and Wormhole, a blockchain interoperability protocol.
Following its official launch, Jump said the division would continue to focus on building blockchain ecosystem software infrastructure and tools, as well as, look to improve efficiency in the global crypto markets across trading and market-making activities.
"Blockchains enable global consensus amongst mutually distrusting parties. They empower developers to create open applications that codify the rules and outcomes of participation for all parties. Pyth is a great example of this, as a trustless system for data producers to independently contribute information to a shared piece of decentralised infrastructure," said Kanav Kariya, President of Jump Crypto.
The news follows the acquisition of the DeFi infrastructure firm, Certus One, which validates distributed ledger technology (DLT) infrastructure, by Jump Trading Group last month.
"Having been at the forefront of development in digital assets and DeFi, we believe there is substantial opportunity for industries including healthcare, real estate and social media to leverage the blockchain to transfer information in a trusted, efficient manner," said Dave Olsen, president and chief investment officer of Jump Trading Group.
Several firms have joined the Pyth Network in the last few months alongside Jump, including Jane Street, GTS, LMAX, Virtu Financial, Genesis Global Trading, IEX Cloud, CMS, CoinShares, Cumberland DRW, XR Trading and Hudson River Trading.