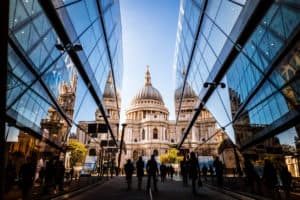 The London Stock Exchange Group's clearinghouse LCH has confirmed it will offer clearing services for the Euronext Growth Oslo Market later this month. 
In a statement to clearing members, LCH said it will roll out clearing for the Euronext segment from 28 June through EquityClear, providing market participants with further netting and settlement efficiencies. 
LCH already provides clearing for the Oslo Børs derivatives market after confirming the launch in December last year, allowing members of its listed derivatives clearing service to extend their membership to include trading activity at Oslo Børs. 
Pan-European equity clearinghouse, EuroCCP, is also set to go live clearing Norwegian growth stocks from 28 June. EuroCCP said in May that it would offer clearing for trades executed on the Oslo Growth Market.
"We are delighted to be further expanding our equity clearing service to incorporate stocks quoted on Oslo Børs' growth segment," said Alex Krunic, head of equities at LCH. "This extension is a further demonstration of our commitment to delivering maximum efficiencies to our customers."
Euronext acquired Oslo Børs in 2019 and has since migrated the exchange's trading operations to its proprietary trading platform Optiq. The exchange operator also recently confirmed the sale of the market data, investor relations and portfolio and trading solutions division at Oslo Børs. The deal was agreed following a strategic review of the business.