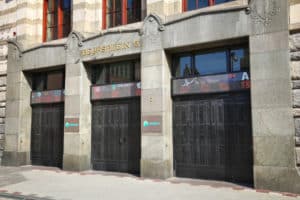 Euronext has confirmed that Oslo Børs cash equities, structured products, and exchange traded funds (ETFs) market operations have gone live on its proprietary trading platform Optiq.
The news comes as part of the exchange operator's plan to migrate all of its trading operations onto the Optiq platform, which has been ongoing since 2019.
Oslo Børs cash equities, structured products, and ETFs market operations went live today, 30 November, slightly later than the original deadline of 9 November which it confirmed in March earlier this year. Euronext said derivatives and fixed income are expected to go live on 7 December and are subject to regulatory approval.
"The move to Optiq has allowed Euronext to deliver an access model streamlined across markets, leveraging on its new leading-edge technology," Euronext stated. "This simplified and flexible system allows shorter time-to-market for the delivery of new products and the implementation of customers' requests while creating an opportunity for customers to reduce their administrative costs."
Optiq went live in July 2018 as Euronext's trading platform for equities, structured products, exchange-traded funds (ETFs), and fixed income. It was developed in-house as a 'high-performing' platform that provides investors with access to trading across all assets on Euronext's exchanges.
Euronext confirmed its intentions to acquire Norwegian Exchange, Oslo Børs, early last year for €625 million. US exchange group Nasdaq also launched an offer which led to a bidding war, before eventually withdrawing its bid.
Shareholders at Euronext also unanimously voted in favour of its Borsa Italiana acquisition from the London Stock Exchange Group (LSEG) recently.
Euronext entered into a binding agreement with the LSEG in October to acquire the Milan-based stock exchange Borsa Italiana for €4.3 billion. The transaction is dependent on the European Commission's approval of LSEG's proposed $27 billion takeover of Refinitiv.