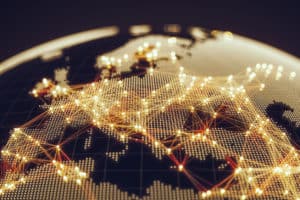 Euronext has moved forward with plans to migrate Oslo Børs to its proprietary trading technology platform Optiq, and expects the project to be completed by the end of this year.
In an update on the progress, Euronext said that the cash markets at Oslo Børs will be live on Optiq as of 9 November, with derivatives and fixed income to follow later in the same month, pending regulatory approval.
The exchange added that dress rehearsals for cash markets will occur on 10 and 31 October, while dress rehearsals for fixed income and derivatives markets are scheduled for 14 and 21 November. Market participants are expected to participate in at least one dress rehearsal for each market migration.
Euronext recently completed the migration of its derivatives and cash markets to the Optiq platform, which the exchange group said provides technology, fast trading speeds, reliability and flexibility architecture.
"The successful roll out of Optiq to our derivatives clients is another great example of Euronext's agile approach to technology. By operating our cash and derivatives markets on a single platform, we are raising the industry standard," said Euronext CEO and chairman, Stéphane Boujnah, at the time.
Euronext announced plans to acquire Oslo Børs for €625 million at the end of last year following an auction of the Norwegian exchange's shares which was covertly arranged by its largest shareholders.
US exchange group Nasdaq then launched its own offer for the Norwegian exchange, leading to a bidding war between the two groups throughout the early part of this year. Nasdaq eventually decided to withdraw its bid for Oslo Børs.