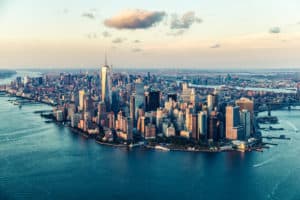 LedgerEdge's chief executive officer for US operations has left the firm after just seven months to join the Federal Reserve Bank of New York and its head of its markets group.
Michelle Neal will be responsible for monitoring and analysing global market developments, executing lender of last resort operations and collateral valuation services, and providing financial services for monetary authorities and the US Treasury.
She joins from LedgerEdge where she had been the start-up bond trading platform's chief executive since July last year. 
Prior to joining LedgerEdge, Neal held several roles across the sell-side including head of US fixed income, currencies and commodities at RBC Capital Markets and chief executive officer of markets at BNY Mellon for two years and four years respectively.
"We are delighted that Michelle is taking on this significant and systemically important role with the New York Fed. We thank her for her work in building the LedgerEdge business, and we wish her every success in her new role," said LedgerEdge chief executive David Nicol.
Previously in her career she was also global head of listed derivatives, markets clearing and market structure for nearly two years and global head of markets electronic trading listed derivatives and prime services for three years a half years at Nomura.
"Michelle brings extensive experience leading and operating organisations focused on innovation in financial markets," said John C. Williams, president and chief executive of the New York Fed.
"As head of Markets, she will play a critical leadership role, collaborating across the Bank to deliver on the New York Fed's mission, while exemplifying our values. I look forward to working with her as part of our leadership team."