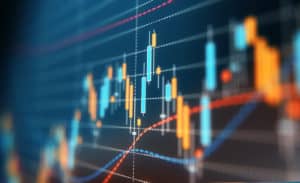 The Commodity Futures Trading Commission (CFTC) has ordered Refinitiv's swap execution facility (SEF) to pay a civil monetary penalty of $650,000 for swap data reporting failures.
According to the regulator, between February 2016 and August last year, the SEF failed to report certain primary economic terms for around 320,000 swap transactions.
In its order, the CFTC said Refinitiv had designed its reporting system to meet the specifications of its swap data repository which identified some required fields as optional leading to a failure to report swap creation data for trades.
The regulator added that Refinitiv was aware or had reason to suspect that this was ongoing but failed to remedy its non-compliance.
"Refinitiv took steps to address its reporting failures only after they were reported to Refinitiv by two of its clients, and reporting failures continued until August 2020. However, Refinitiv then self-reported the ongoing violations to the CFTC," said the regulator in its order.
The penalty follows several other similar orders issued by the CFTC and other regulators in the last few weeks for swap reporting failures including those issued to Citi, Credit Suisse, and Mizuho Capital in the last few days alone.
Swaps reporting remains a common area for failures among participants and has led to several regulatory collaborations in recent months across regions.
In August, the Securities and Exchange Commission (SEC) and the European Central Bank (ECB) signed their first ever memorandum of understanding (MoU) in a bid to gain better oversight of security-based swap dealers.
The understanding between the two regulators facilitated the US watchdog's oversight of its registered security-based swap entities in EU member states.

"These [reporting issues] have now been resolved with the CFTC, subject to the ongoing compliance and controls improvements addressed in the Settlement. Refinitiv SEF's customers' compliance has not been affected by any of the issues. Refinitiv's transparent relationship with its regulators seeks to ensure that it provides the best service possible for Refinitiv's customers with a high standard of compliance and resilience," said Refinitiv in a statement.