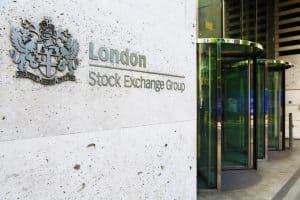 The London Stock Exchange Group (LSEG) will be able to continue providing reporting services in the European Union and the UK post-Brexit after it received approval for regulatory authorities.
The approval means that LSEG's UnaVista TRADEcho can offer MiFID II and EMIR reporting along with UK equivalent reporting services, the exchange operator said in a statement, ensuring transaction and trade reporting services are not disrupted in a 'no-deal' Brexit scenario.  
UnaVista TRADEcho B.V has been approved by the European Securities and Markets Authority (ESMA) to operate a trade repository for the EU EMIR regulatory requirements, following its approval from Dutch authorities to operate an approved reporting mechanism (ARM) and approved publication arrangement (APA).
"We are pleased that we can continue to offer our market leading trade and transaction reporting services with minimal disruption to clients. Clients will be able to report for both EU and UK version of MiFID II and EMIR through their existing connections," said Mark Husler, CEO of UnaVista.
In the summer last year, LSEG laid out its plans for a potential 'no-deal' Brexit and applied for several trading and trade reporting licenses in Amsterdam in order to continue servicing its clients within the European Union. The license applications were for Turquoise, TRADEcho and UnaVista.
"The complexity and the lack of clarity of the application of a hard Brexit may decrease the effectiveness, or applicability of some of these contingency plans. As is the case with all change, these contingency plans introduce some change management risk," the LSEG said at the time.