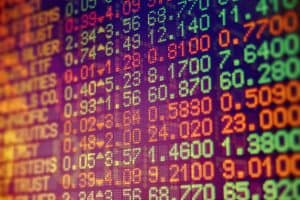 Market data provider MayStreet has expanded its US cash treasury data portfolio with the addition of Fenics US treasuries data feed.
The expansion will include data from the BGC-owned Fenics USTreasuries (Fenics UST) electronic US government securities trading platform.
MayStreet's US cash treasury data portfolio already includes data feeds for the CME's BrokerTec and Nasdaq fixed income platforms, and the firm will add further datasets in the coming months as it looks to expand in terms of asset class and geography.
"Electronic fixed income trading platforms have been crucial in helping the industry manage risk throughout the extreme volatility we've seen these past five months," said Patrick Flannery, MayStreet CEO and co-founder. "Fenics, with its ultra-tight spreads, provides market participants with a valuable source of cash treasury liquidity, so we're excited to expand our fixed income offering with the addition of data from one of the market segment's leaders."
Founded in 2012, MayStreet provides a market data infrastructure platform that looks to help firms manage data requirements with low-latency architecture and full depth-of-book data for greater insights into how market operate.
Last month, MayStreet confirmed it had closed a recent funding round, which saw the market data vendor raise $21 million led by Credit Suisse Asset Management's NEXT investors. MayStreet said it would use the new capital to expand sales, develop products and globalise the market data infrastructure platform across asset classes.
"MayStreet has quietly developed a reputation as one of the leading marketing data infrastructure platform providers, providing extremely high-quality data across a range of asset classes," added Rich Winter, global head of Fenics market data and information analytics. "MayStreet's clients include some of the industry's most sophisticated banks, asset managers, trading platforms and regulators, and we look forward to them gaining access to a low-latency feed of our deep pool of streamed treasury liquidity."