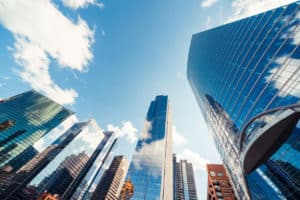 The Commodity Futures Trading Commission (CFTC) has issued an order filing and settling chargers against Mizuho Capital Markets for trade practice violations of the Swap Dealer Business Conduct Standards in the Commodity Exchange Act (CEA) and CFTC regulations.
The CFTC found that Mizuho failed to make adequate disclosures to customers related to certain foreign exchange forward transactions know as deal-contingent FX forwards.
According to the CFTC, Mizuho failed to disclose that it was trading in the minutes or seconds before it provided the spot exchange rate to, and executed the forward transaction with, the customer. This activity was found to have occurred from June 2018 to December 2020.  
The actions by Mizuho likely contributed to moving the spot exchange rate in the relevant currency pair against the customer, which may have resulted in customers obtaining the currency it sought to acquire via the foreign exchange forward at a less favourable rate.
As part of the order, Mizuho is required to cease and desist from further violations of these standards, pay $1,847,182.90 in restitution, and pay a $5 million civil monetary penalty.
Mizuho declined to comment.
"The CFTC's settlement with Mizuho is the latest in a series of enforcement actions against swap dealers for violations of the Business Conduct Standards," said Ian McGinley, director of enforcement at the CFTC.
"Congress mandated these standards to ensure that honesty and transparency prevail in swaps markets, including over-the-counter swaps markets. Our significant penalties here reflect the consequences swap dealers face from failing to meet these standards."
Earlier this month, Goldman Sachs received a similar penalty for violations of the CFTC's Business Conduct Standards applicable to swap dealers. Goldman Sachs was found by the regulator to have failed to disclose dozens of pre-trade-mid-market marks (PTMMM) alongside failing to communicate to clients in "a fair and balanced manner based on principles of fair dealing and good faith".
The CFTC's order imposed a $15 million civil monetary penalty to Goldman Sachs.