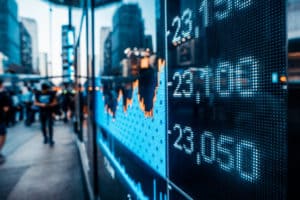 European agency broker and equities research specialist Redburn and US equity brokerage Atlantic Equities have agreed to merge their operations under Redburn's parent company Rothschild & Co to create a London-headquartered transatlantic broker.
The deal is expected to be completed by the end of the third quarter of this year and will see the pair combine forces across research, corporate access, specialist sales and agency execution.

It will also bring Atlantic Equities which services European institutional investors under the Rothschild & Co umbrella.
The newly merged firm – Redburn Atlantic – will have equally balanced research across US and European stocks and be the equity capital markets execution arm of Rothschild & Co.
Redburn Atlantic will be headquartered in London with offices in New York, Paris, Frankfurt, Boston, Madrid and Geneva as well. Sales trading teams will operate out of London, New York and Paris.
Rothschild & Co first took a minority investment in Redburn in 2019 as a means to capitalising on the investment research fallout of Mifid II. It has fully owned the firm since December last year.