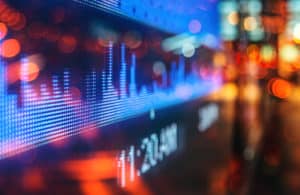 IHS Markit has appointed a senior veteran from broker dealer Mizuho Securities to head up Global Markets Group (GMG) in Asia Pacific.
Seiichiro Miyaoka takes on the newly created role based in Tokyo overseeing IHS Markit's engagement with clients across the region and reinforcing its position in capital markets.
Miyaoka joins IHS Markit from Mizuho Securities where he had previously been CEO of the business in Asia since 2013. His 30 years of experience spans the Asia Pacific debt and equity markets including both the primary and secondary markets.
Previously in his career, Miyaoka also worked at investment banks Nomura and UBS in Hong Kong, Tokyo, Singapore, and London.
"I'm thrilled to have Seiichiro join IHS Markit as we continue expanding our footprint across the APAC region. He will work closely with myself and other senior leaders to drive a growth strategy that provides an enhanced level of service to our clients," said Chris Sztam, global head of GMG.
"With Seiichiro on board to lead our path forward in APAC, the team is well-positioned to broaden our impact in the new year and beyond."
IHS Markit has shown continued commitment to expanding its presence within APAC over the course of this year. In May, it confirmed that it had agreed to acquire Singapore-based regulatory trade reporting firm Catena Technologies with the intention of merging its own end-to-end trade processing and workflow solutions with the company's infrastructure.