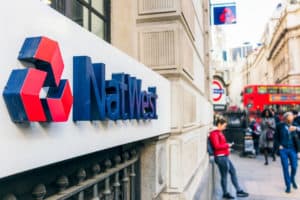 NatWest Markets has signed up to a multi-dealer platform launched by four major investment banks, which allows members to repackage notes issued in standardised formats.
Known as Single Platform Investment Repackaging Entity (SPIRE), the platform was established in 2017 by BNP Paribas, Citigroup, Credit Suisse and JP Morgan. It aims to increase choice, transparency and liquidity for investors in the repackaging market, with exposure to a variety of underlying collateral assets.
"Given our experience in the repackaging market and our deep global investor relationships, we are extremely pleased to be joining SPIRE. NatWest Markets is committed to supporting SPIRE's aim to standardise documentation, increase execution efficiency and pricing transparency, and reduce costs for investors in structured debt," said Harsh Shah, head of financial institutions origination and solutions at NatWest Markets.
SPIRE added that to date, in excess of €8 billion-equivalent has been issued to major UK, European and Asian institutional investors since the project was launched. Barclays, Goldman Sachs, Credit Agricole and Morgan Stanley also joined the platform a year after launch, with Natixis, Bank of America, Deutsche Bank, HSBC and Societe Generale following suit in 2019.
This year, NatWest Markets has made efforts to expand its axe sharing capabilities through partnerships with data sharing platform ipushpull, and bond dealer network Neptune. Peter Duenas-Brckovich, head of credit trading, sales and strategy at NatWest Markets, said upon announcing the deal with Neptune that automating the publication of real-time axes for investors forms a key part of the firm's digital strategy.