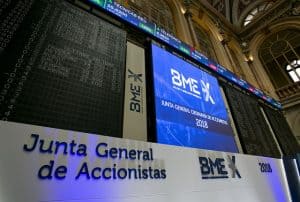 NEX Group's FX and fixed income electronic trading business has added a new clearing option to its BrokerTec platform with BME Clearing.
The Spanish central counterparty (CCP), operated by Bolsas y Mercados Espanoles (BME), will provide repo clearing services to existing BrokerTec clients.
Banks traditionally trade Spanish repo bilaterally and clear via BME Clearing. The partnership with NEX Markets will allow those banks to trade using the BrokerTec platform with access to liquidity through an electronic market.
"While the electronic Spanish repo market has expanded in recent years, the bilateral bank-to-bank market has steadily contracted. We are delighted to connect to the BrokerTec platform to extend to their clients our CCP services and a deeper pool of liquidity," said Ignacio Solloa, managing director at BME Clearing.
John Edwards, managing director at BrokerTec EMEA, added that the Spanish repo market has seen mass growth over the past few years, and the agreement with BME Clearing further expands the platform's footprint in Spain while providing an alternative clearing option for clients.
NEX Group has agreed to an acquisition by US futures exchange powerhouse CME Group, which will see its BrokerTec business and fixed income and FX platforms combined with the exchange operator's trading services.
The deal is expected to streamline trading opportunities in repo trading, as well as spot and futures FX product and US treasuries. CME said at the time that combining NEX's BrokerTec platforms will improve technology and reduce the amount of touchpoint clients need to trade certain instruments.