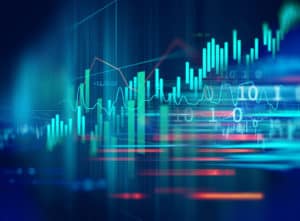 Northern Trust has collaborated with cloud-based software solutions provider, Commcise, to streamline the commission management process for its Integrated Trading Solutions (ITS) clients.
Commcise originally launched its buy-side commission management-as-a-service platform in September 2019, offering asset managers a full view of unbundled trading activity, alongside a technology-based trade reconciliation engine.
Northern Trust's collaboration with Commcise will provide asset managers and hedge funds with cloud-based tools to manage research and commission budgets.
The Commcise platform offers managers automated soft dollar reconciliation, invoice/contract management, commission targeting, broker voting, commission management and reporting.
The web-based portal is also said to improve efficiency, tracking and reporting of research expenses, invoices and payments. Meanwhile, its client service team offers commission aggregation services including trade reconciliation and invoice management.

"We recognise the importance of accessing key research while also balancing execution costs," said Grant Johnsey, head of integrated trading solutions, Americas at Northern Trust Capital Markets. "We chose Commcise as a best-in-breed provider of technology and commission aggregation services to give clients a complete view and management of their full commission wallet and research budgets."
Northern Trust's move to enhance outsourced trading follows similar moves by other market participants over the past year.
In May last year, UBS confirmed plans to launch an outsourced trading desk for the US, which aimed to cut costs and take the pressure off asset managers and hedge funds. Elsewhere, AXA Investment Managers rolled out outsourcing for smaller firms from March last year.