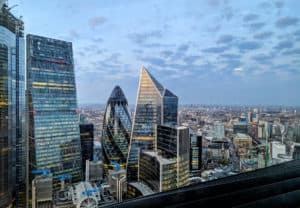 Panmure Gordon, the merchant bank, has bolstered its stock trading division in London with a number of new hires, according to three people with knowledge of the matter.

The bank has hired Ray Powell, an equities trader, from Shore Capital and Adam Howson, a sales trader, from Winterflood Securities.

Powell is a former member of the JPMorgan graduate programme and enjoyed stints as a trader with both Deutsche Bank and Lehman Brothers before joining Shore. He will start his new role later this month. Howson worked at Numis for almost 10 years prior to joining Winterflood, according to his LinkedIn profile.

Powell declined to comment. Panmure, Winterflood, Shore and Howson all did not immediately respond to requests for comment.

In 2017 Atlas Merchant Capital, the buyout vehicle of former Barclays chief executive Bob Diamond, joined forces with the Qatari Royal family to buy Panmure, one of the city's oldest stockbroking firms. Diamond appointed his former right-hand man from Barclays, Rich Ricci, as chief executive of Panmure in March 2020. The bank also announced the acquisition of Whitman Howard, a specialist small and mid-cap broker.

The equities business has been growing under Ricci's stewardship with Zoe Henderson, Bella Brandon and Henry Thomas all joining from Olivetree Financial early last year.

One stock market specialist said they were a firm to watch this year, as they clearly have aspirations to take market share and to grow their business further.