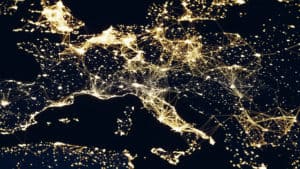 UK investment bank Peel Hunt has renewed its long-term partnership with ION Markets, deploying its Fidessa platform to expand its European equity market making business.
The development builds on an existing relationship between ION and Peel Hunt which has been using the trading technology provider's platform to access the European markets and retail service provider (RSP) market making networks for 18 years.
"Effective business growth requires technology that can simplify workflows, and boost efficiency," said Iain Morgan, head of execution and trading at Peel Hunt.
"For Peel Hunt, ION has been a trusted partner in this area for nearly two decades. The Fidessa Trading Platform is the benchmark in the equities space and the top choice for sell-side institutions. As we enter our next phase of growth, ION remains our preferred partner."
ION said the Fidessa platform allows market makers to customise workflows which integrating their own business intelligence through real-time APIs.
The trading technology provider agreed to acquire Fidessa for £1.5 billion in 2018. However, the deal was later investigated by the UK's Competition Markets Authority over concerns as to whether it might damage competition in the UK markets. The transaction was completed later that year.
More recently, ION added DASH Financial Technologies to its markets division after acquiring it in June last year.
"Peel Hunt is an increasingly important provider of trade execution services to UK retail platforms and brokers," said Michael Cashel, equities, ION Markets. "We are delighted that Peel Hunt has chosen the Fidessa Trading Platform to grow its business further."