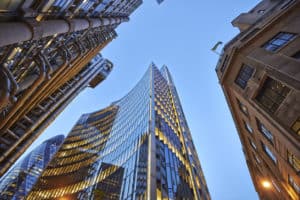 Winner of The TRADE's Trader of the Year (Long only) award 2021 and former director of equities trading for Europe, the Middle East and Africa (EMEA) at BlackRock, Laimonas Staskus, has departed after seven years at the firm. He joined hedge fund, Millennium, in February in an index rebalancing role. Prior to BlackRock, Staskus also served at Barclays Capital as an assistant vice president for Japan and Asian equities trading and two years in a Japan equities trading role at Daiwa Securities Capital Markets.
Sources familiar with the matter informed The TRADE that Newton Investment Management has appointed buy-side veteran, Jason Reeve, in an unconfirmed title. Reeve joins Newton Investment Management from Sloane Robinson, where he spent 21 and a half years as a partner and head of trading. The appointment marks the second major buy-side move in the last weeks, following Millennium's appointment of Staskus.
In an effort to aid the expansion of its ecosystem, FactSet has appointed Joel Kornblum to work with its partnerships and alliances team. Joining FactSet from BNY Mellon, Kornblum brings a wealth of experience across the end-to-end investment operational process to the role: including experience in investment data management, performance measurement and investment accounting.
Bank of America has appointed Robert Mackenzie Smith as vice president of electronic trading and market structure for its fixed income, currency and commodities (FICC) business. Smith joins Bank of America from Bloomberg, where he spent the last 10 months as a senior research analyst for financial market structure, based in New York.
Adding to the ongoing trend which has seen numerous senior figures entering the crypto space from the conventional markets, crypto financial services provider Babel Finance has appointed Yang Song as head of treasury. Song joins from Commerzbank, where he spent 12 years, most recently as vice president of treasury. The newly created treasury role is designed to help the company expand the scope of its services to more diverse client groups.
Following a successful $110 million Series D funding round, foreign exchange novation platform provider, Capitolis, confirmed that it has expanded its employee base by 50% compared to the same period last year. Capitolis has welcomed a number of major strategic recruits and notable promotions across its New York and Tel Aviv offices as part of its expansion. Among the additions, Lindsey Baptise was promoted to chief financial officer. Meanwhile, Leon Leviner joined the company as head of FX engineering, responsible for the delivery of the FX compression products. Elsewhere, Ben Townson joined the product team as vice president, head of product management for compression; Milos Marinkovic joins as vice president, engineering; Sofiane Nait-Saidi joined the Capitolis capital labs team as vice president, quantitative strategy; and finally, Stephen Fanale joined as algorithm team lead.