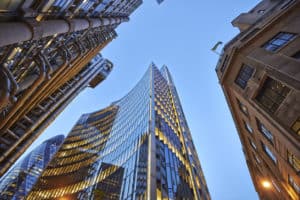 JP Morgan's head of EMEA trading synthetic baskets and structure products, Nuria Paredes, left the bank for a similar role at Citi. She joined Citi as its head of MSCI index and synthetic baskets trading for Europe, the Middle East and Africa. Based in London, Paredes joined Citi's prime finance EMEA team and will focus on enhancing the bank's platform in this space. She brings 15 years of industry experience to the role, having previously spent 21 years at JP Morgan in various positions. Previously in her career, she also spent over a year with BNP Paribas Securities Services as a custodian account officer.
Graham O'Mahony, partner at hedge fund turned family office, Adelphi Capital, left the firm for a head of trading role at Davide Leone & Partners. O'Mahony departed Adelphi Capital after nearly 13 years. Prior to joining Adelphi Capital in 2010, O'Mahony spent two and a half years as a trader at Metage Capital.
Bookbuilding platform Appital appointed Matthew Jefford as head of liquidity solutions. Jefford brings more than 30 years' experience in global financial markets to the firm, particularly in equities, equity derivatives and fixed income. Before joining Appital, he served as an electronic sales trader at ICAP and prior to that, held sales, electronic and trading positions at Liquidnet, Bloomberg Tradebook and Instinet, covering clients in the EMEA region.
Rounding up our people moves update, last week Tuesday, Berenberg cut over 50 jobs in its London office. The layoffs follow an initial round of cuts in its London office over the summer, as well as two rounds of New York reductions which have seen its US headcount streamline by around 50%. Berenberg is aiming to cut $1.4 billion in costs by 2024, and the latest round of cuts will contribute to this goal. In addition, these job cuts come on the back of one of the worst years ever for deal-making, which has seen various banks cutting bonuses as they struggle to keep their investment arms above water.