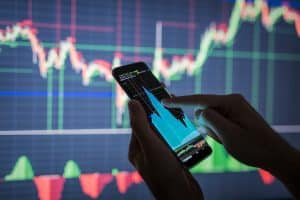 The decision to roll back unbundling requirements for research on smaller companies in the UK and Europe is unlikely to boost investment and liquidity, a research report from Liquidnet has suggested. 
Liquidnet said re-bundling and traditional research as a standalone product is not enough to counter the decline in SME investments post-MiFID II and policy makers should instead focus on market structure changes to attract local listings.
The UK proposed to make research from SMEs with a market cap below £200 million exempt from MiFID II unbundling requirements last month in order to encourage investment in them.
This decision followed the EU's COVID-19 relief package the month prior, which set out a similar exemption for firms with a market cap below €1 billion over 36 months.
Liquidnet's report added the exemptions are insufficient as insights required by asset managers to make an investment decision have also evolved thanks to regulation changes and the pandemic. 
Rising demand for environmental social and corporate governance (ESG) data and other forms of non-financial data, as well as the replacement of non-financial reporting directive (NFRD) with the corporate sustainability reporting directive (CSRD), will significantly increase the need to access non-financial data for investment decisions. 
"In an environment of shrinking margins, the ability to optimise research budgets by understanding what services have been consumed, at what cost and whether these services are worth continuing to pay for, means there is currently little appetite to reverse the level of transparency that unbundling provides," said the report. 
"In addition, it is unlikely that end investors will accept the re-bundling of research payments as well as having to pay for the research bill when investing in SMEs, putting these companies at a disadvantage. The EC and UK re-bundling proposals could inadvertently have the opposite of its intended effect and deter investors from investing in small- and mid-caps."
Instead, Liquidnet claimed that better SME data access, standardisation of non-financial data, and tax incentives for SMEs looking to list in the UK and Europe would improve their chances.