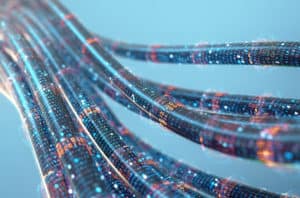 Market data provider Refinitiv has agreed to redistribute MarketAxess' fixed income data to their customers through its Elektron Data Platform.
The agreement combines the fixed income data capabilities of MarketAxess with Refinitiv's vast market information network, which feeds the global financial community with an average of 40 billion market updates a day.
"The increasing electronification of the bond market and heightened regulatory pressure to demonstrate best execution means fixed income traders and investors need more data to power smarter trading engines, find an investment edge, and meet their regulatory obligations," said Brennan Carley, managing director for enterprise, Refinitiv.
"As customers look to simplify their data management by using a single trusted source of data across their business, we're excited to be expanding our fixed incomed data choice for customers with MarketAxess' innovative and award-winning market data."
The data made available through Refinitiv, as part of the agreement, includes MarketAxess' flagship Composite+ and Axess All pricing tools.
Composite+ is MarketAxess' algorithmic pricing engine for corporate bonds, while Axess All is the first intra-day trade tape for European bond markets.
Chris Concannon, president and COO of MarketAxess, explained how the partnership will bring near real-time fixed income data for traders and investors in order to stay ahead of the market.
"The integration of real-time, enhanced market data throughout the fixed income trading workflow has never been more critical than today.  Data based on liquidity and transactions will benefit the entire investment process to better manage liquidity risk and portfolio execution performance," added Concannon.
It is the latest partnership for MarketAxess as it looks to expand its trading and data tools to a wider client base.
Earlier this month, it partnered with Virtu Financial to provide global, multi-asset and multi-currency fixed income and exchange traded funds (ETF) coverage to their mutual client base.
The joint service will also see the launch of real-time trade analytics supported by Composite+ and Virtu's own suite of TCA tools.