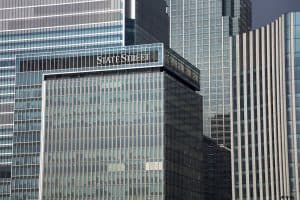 A former chief risk officer at Citigroup has re-entered the market less than a year after retiring to take up the same role at State Street, replacing Andrew Kuritzkes.
Brad Hu joins State Street as chief risk officer after most recently serving at Citigroup in the same role for eight years, retiring in December last year. Prior to this most recent role, Hu operated as chief risk officer for the bank's Asia Pacific businesses across the 17 markets in the region.
Previously in his career, Hu also worked at Morgan Stanley for more than 20 years across several senior roles in the global equity, global capital markets and investment banking divisions.
He will join the company in November as a member of its executive committee, allowing for a transition period before Andrew Kuritzkes retires in January next year.
"With more than three decades of financial services experience, Brad brings a global risk expertise and approach to help us continue to execute against our strategic priorities," said Ron O'Hanley, chairman and chief executive officer of State Street.
"I would also like to thank Andy Kuritzkes for his decade of service at State Street. He has engrained a culture of risk excellence into our day-to-day activities and we wish him the best in the next chapter of his career."
Hu's appointment follows a series of senior moves at the company as it goes through a global revamp of its various leadership layers.
In August alone, the firm appointed new country heads for Germany, Luxembourg, and Switzerland and a new global markets head in Europe.
It also announced in September that it had laid the foundations for the addition of 400 jobs in Ireland in a technology and cybersecurity drive.