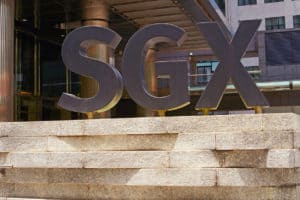 Markets technology specialist Beeks Financial Group has launched a new cloud service to provide ultra-low latency access to Singapore Exchange (SGX) trading platforms.
The co-location as a service (CaaS) was launched in partnership with SGX amid increased demand from clients for faster access to the exchange operator with both shared and direct fibre uplinks via the Beeks infrastructure.
Beeks first added SGX to its infrastructure in June 2018 to provide cloud solutions and market data access for automated trading on the exchange. Its infrastructure is directly connected to SGX in Tokyo, London and Hong Kong for ultra-low latency trading between locations.
Ng Kin Yee, head of data, connectivity and indices at SGX, commented that the role of infrastructure and CaaS has become increasingly important due to the COVID-19 pandemic and digital transformation of businesses globally.
"We are delighted to be partnering Beeks to provide our customers with access to SGX's mission-critical engines at the fastest speeds, without the need for physical access to the data centre and the associated upfront costs," Yee added. "As more firms migrate to cloud-based services, we will continue to provide innovative and resilient solutions to cater to changing industry needs."
Recently, the SGX and Aquis Exchange partnered with Amazon Web Services (AWS) to prove that trading can be fully deployed on the cloud for cost optimisation and scalability as part of a proof of concept project.
The trio confirmed that they had been successful in developing the proof of concept, which showed that running matching and messaging in the cloud is a viable option. 
"Singapore is a key global trading hub and we have received substantial demand from our institutional clients to expand low latency trading solutions," Gordon McArthur, CEO at Beeks, added.
"This partnership will allow Beeks to better fulfil the requirements of our customers by offering a wider variety of connectivity options, and to attract more financial enterprises looking for cost-effective trading infrastructure in this geography."