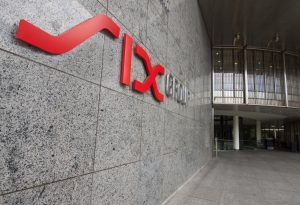 Swiss stock exchange operator SIX has entered into a strategic partnership with data distribution specialist Xignite to provide real-time market data services via the cloud.  
The partnership will give clients access to real-time data from SIX's catalogue of more than 1,800 global exchanges and trading venues via Xignite's Enterprise Microservices.
"Large financial institutions have been looking for cloud-native market data solutions capable of handling their broad coverage requirements and offering a state-of-the-art customer experience," said Xignite CEO and founder, Stephane Dubois.
"The pandemic has worsened the situation as firms want to get away from maintaining complex and expensive on-premise infrastructures that are overkill for most of their needs. We had the enterprise technology but not the coverage, so partnering with SIX made sense. We are thrilled to partner with SIX and be first to market with a truly global enterprise solution."
The cloud solution offered by Xignite currently serves 12 billion API (application programming interface) calls per day to up to 750 global clients, Xignite said. Enterprise Microservices was recently introduced by the firm as a suite of vendor-agnostic services that large firms can use to migrate their market data infrastructure and existing data sources to the cloud.
Uncertainty and remote working conditions brought by COVID-19 has left many firms turning to cloud based solutions as opposed to client facing ones. A recent survey by FIS revealed that 62% of those surveyed said the disruption from COVID-19 has increased their appetite for cloud systems overall. 
"Partnering with Xignite is a great leap for SIX in making its market data easily available to all buy-side and sell-side professionals," added John McManus, head of sales for financial information at SIX. "While making the richness, depth and wide coverage of our market data feed available via Xignite's cloud-based solution, we offer clients streamlined access to the highest quality data without a complicated acquisition process, burdensome integration, or costly development."