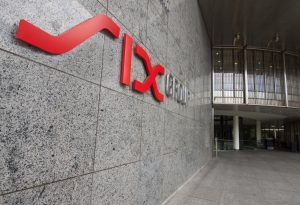 SIX has scrapped its plans to consolidate its trading platform and that of Bolsas y Mercados Españoles (BME) onto the same technology to form a fully integrated system in the eleventh hour due to complexity.
Following SIX's acquisition of BME for €2.8 billion in June 2020, the exchange confirmed in June the following year that it intended to migrate trading and trading services for equities, fixed income and equity-like instruments to the SIX platform, alongside market data dissemination for both Swiss and Spanish markets, to generate synergies following the deal.
The migration, which did not include derivatives trading and services, was originally expected to be completed between the fourth quarter of 2022 and the second quarter of this year. As part of the project, the Spanish market would continue to be hosted in Madrid and the Swiss market in Zurich.

Read more – SIX to consolidate Swiss and Spanish exchange trading platforms
Speaking to The TRADE in September last year, SIX chief executive officer Jos Dijsselhof said: "We want to benefit from integration of technology and corresponding investments, so we will migrate the Spanish trading platform onto the same system as we now use for the Swiss market. We're going through the whole value chain to see what we can integrate."
However, a spokesperson from SIX told The TRADE on Wednesday that following months of dedicated planning the consolidation project has been suspended and will be winding down in an "orderly fashion".
"This very comprehensive preparatory work has now shown that the envisaged consolidation would be more complex than initially expected, especially in technological and legal matters," a spokesperson from SIX told The TRADE. 
The exchange confirmed it will now be focusing on alternative routes to the consolidation synergies including potential renewal strategies on both bourses' existing assets. 
"For them [members], there are no changes or consequences – we were only doing comprehensive preparatory work so far. Members will benefit as we will now focus on strategy and investment roadmaps to support the overall growth, excellence and efficiency targets," a SIX spokesperson told The TRADE.