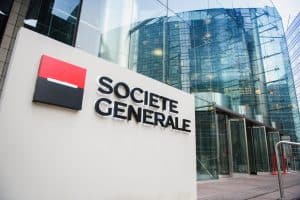 French investment bank Societe Generale has reached an agreement with data engineering specialist Duco to implement its reconciliation and data control systems.
The partnership will see Societe Generale use Duco's platform to automate reconciliation processes across all business areas to improve efficiency compared to legacy systems and spreadsheet-based practices.
Duco's application programming interface (API) will also provide Societe Generale's capital markets clients with external reconciliation services, adding value to the investment bank's trade execution and clearing businesses.
"Innovation and digital transformation are core to Societe Generale's strategy, both internally and for our clients," said Estelle Letribot, global  head of reconciliation post-trade at Societe Generale. "By working with Duco, we have an opportunity to reinvent our operations, introducing agility, automation and machine learning in a function that has traditionally proved very expensive and time consuming."
Earlier this year, Duco opened three new offices in Singapore, Wroclaw and Edinburgh following several years of growth in its reconciliation model by global financial institutions. The company also announced a $28 million funding round in January this year led by Insight Venture Partners, NEX Group and Eight Road Ventures.
Duco said at the time the funds would be used to expand its global footprint, including the launch of its Singapore office, and to increase its headcount in Europe and the US.
"The advantages of SaaS and self-service solutions in the reconciliation space are clear and we are glad that Societe Generale shares our vision," Christian Nentwich, CEO of Duco, added about the partnership with Societe Generale.
"With machine learning and cloud-based delivery models now ready for prime time, the industry is rapidly going through a major transformation towards agile services like Duco that mutualise cost and remove unnecessary manual work."