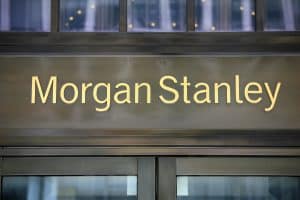 Five major market participants have cleared the first over-the-counter (OTC) Secured Overnight Financing Rate (SOFR) interest rate swaps with CME Group.
Morgan Stanley, Credit Suisse, JP Morgan, BNP Paribas and Natwest Markets have cleared $200 million in notional of OTC SOFR swaps with the US exchange operator since the service was launched on 1 October.
CME Group said in a statement that the news builds on the growing liquidity of SOFR futures which averaged more than 5,400 contracts per day and traded almost $1 trillion in notional value during August and September, following the launch in May this year.
"We're pleased to see strong customer interest in clearing OTC SOFR swaps as part of our holistic SOFR solution that covers the entire yield curve," said Agha Mirza, CME Group's global head of interest rate products.
"The addition of OTC SOFR swap clearing further strengthens CME Clearing's leadership as the only clearing house to clear interest rate swaps, swaptions and futures within a single netting pool – offering customers unparalleled liquidity and cost efficiencies."
SOFR was introduced earlier this year as an alternative benchmark to Libor for US dollar derivatives and other financial products. It was first published by the New York Federal Reserve Bank in April and is now considered best practice following years of controversy and manipulation shrouding the Libor benchmark.
"As the London Inter-bank Offered Rate (Libor)  transition plans continue to evolve and solidify, it is very important to build SOFR liquidity," Mitchell Nadel, head of macro trading in the Americas for Morgan Stanley, also commented. "Morgan Stanley is ready to support SOFR cleared swap execution for customers as they look to further participate in these markets in the near and long term."