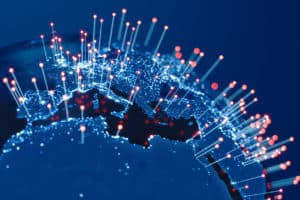 Hedge funds will have to continue adhering to stricter short selling reporting rules as the EU markets watchdog has renewed requirements enforced at the height of the coronavirus pandemic until December.  
The renewal means that funds with net short positions that reach or exceed 0.1% of the issued share capital will have to notify national regulators until 19 December this year, with the possibility for the rules to be extended in the future. 
Despite markets in Europe having partially recovered from the volatility seen earlier this year due to the global spread of coronavirus, the European Securities and Markets Authority (ESMA) stated the move was made due to a possible second wave of infections.  
ESMA first demanded more information from hedge fund on short positions in March, after lowering the reporting threshold from positions that reach or exceed 0.2% of issued share capital to 0.1%. This was renewed in June until September, and the latest renewal means the rules will remain in place until December.  
At the same time, regulators across Europe temporarily banned short selling activity in certain stocks several times as the pandemic gripped markets globally. Authorities in Austria, Belgium, Spain, Italy, France, Greece and the UK all imposed bans on creating or increasing short positions on some securities amid fears it could further harm markets.  
Before the bans were eventually lifted in May, the World Federation of Exchanges (WFE) warned that the restrictions on short selling were in fact disruptive to markets, with evidence that it had reduced liquidity, increased price inefficiency and dampened price discovery.  
Short selling, considered a risky but lucrative trading strategy mostly applied by hedge funds, is a bet that the price of a stock will fall. Short sellers borrow shares and immediately sell them, betting the price will fall before they buy back the shares and return them to the lender, pocketing the margin.  
In 2008 during the global financial crisis, regulators globally made similar moves to ban short selling of stocks, due to fears the trading strategy would exacerbate the steep drop in stock prices.