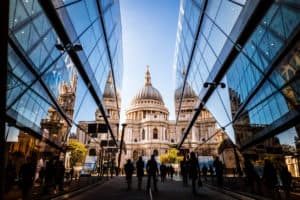 3. Citi CEO lays out reorganised strategy for 2022 as Q4 profits drop 26% 
Following a drop in profits by 26%, our third most read article this year was Citi's chief executive, Jane Fraser's, outline of its ongoing strategy to improve profitability.
 The strategy came of the back of disappointing fourth quarter figures which missed expectations, with net income of just $3.2 billion – a decline of 26% year-on-year, which the bank blamed on an 18% jump in expenses. Full year figures were strong however, with the bank returning nearly $12 billion in capital to its shareholders.  
As part of the new strategy, Citigroup revealed plans to make some major changes to the way it operates, including an exit from 13 consumer markets across Asia and a significant scale-back in Mexico, along with the creation of a new personal banking and wealth management division run by the chief executive officer of the global consumer bank, Anand Selva.
Elsewhere, on the institutional side, the bank revealed plans to radically shake up its reporting structure with the introduction of a brand-new services unit, including Treasury and Trade Solutions (TTS) and security services.
2. Euroclear and Clearstream shut down settlement of Russian securities 
Our second most read article this year, was the news that International Central Securities Depositories (ICSD) Euroclear and Clearstream had shut down settlement of Russian securities, in the wake of the ongoing Ukraine war.
The actions meant that the trading, clearing and settlement of Russian securities have now all been impacted by moves from European market infrastructures, dealing a blow to international investors attempting to sell their rouble-denominated assets. This was in addition to many Russian banks being excluded from the SWIFT network due to sanctions. 
Euroclear issued a statement to stakeholders at the time highlighting that external and Bridge free and against payment settlement of transactions in Russian domestic securities will not be executed until further notice. 
Similarly, Clearstream announced at the time that the rouble would no longer be an eligible settlement currency. Internal and domestic settlement in all securities held on Clearstream Banking's Depository were also closed until further notice. 
The moves followed action taken by stock exchanges in London and Frankfurt to halt trading in some Russian securities, while the UK also halted clearing in sterling and dollar for Russian banks.
1. DTCC names new CEO as Michael Bodson announces retirement
As mentioned before in our previous batches of most read articles, our people moves sections tend to draw in a lot of readers. Because of this, it is not surprising that The Depository Trust & Clearing Corporation's (DTCC) appointment of Francis (Frank) La Salla as its new president and CEO, was our most read article of the year.
 La Salla joined DTCC from BNY Mellon, where he served as chief executive officer of its Issuer Services business and as a member of the BNY Mellon Executive Committee.
He replaced Michael Bodson, who stepped down after a decade in charge of the market infrastructure provider. Bodson took on the role of CEO in 2012, following the retirement of Donald Donahue. Prior to taking on the top role, Bodson was DTCC's chief operating officer where he was responsible for all IT and operations and oversaw its Deriv/SERV and EuroCCP businesses.
The TRADE would like to thank all our readers for their continued support, we'll see you in the new year!