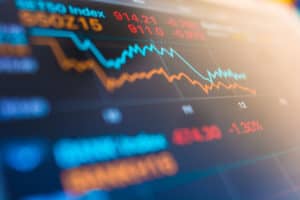 TP ICAP has rolled out an FX pricing data solution through its recently rebranded data and analytics division, shortly after launching a similar tool for bond markets.
Known as FX Evaluated Pricing (FEP), Parameta Solutions said the data will help FX traders make more accurate and timely decisions for price discovery and risk.
Built on Parameta's proprietary data model, FEP will initially offer pricing for G10 currency pairs, as well as linear instruments and FX options, with plans to extend to additional currency pairs in the future.
Irina Orlova, senior product manager at Parameta Solutions, added FEB was also built using the same principles as TP ICAP's Bond Evaluated Pricing, which the firm launched in June. Like FEB, Bond Elevated Pricing aims to provide traders with more granular details on price for insights on price formation processes. 
"Highly detailed transparency enables clients to access observable pricing in the FX markets, which is critical for price discovery and valuation of portfolios," added Orlova. 
"The input granularity is useful for traders and portfolio managers and will allow them to make more confident trading and risk related decisions. The transparency fields help clients meet reporting obligations for regulations such as IFRS 13, ASC 820, Prudential Valuation, FRTB, and relevant local directives."
TP ICAP's data and analytics division was rebranded to Parameta Solutions in April earlier this year. The new division now includes its post-trade business as well as data and analytics under one umbrella.