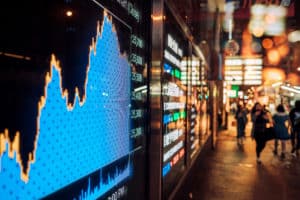 Speaking on a panel at TradeTech Europe 2023, panellists agreed that recent market events had created a different and more challenging liquidity landscape for institutions to navigate, exacerbated by times of stress.
"The make-up of liquidity has changed, there is not as much pure discretionary activity as in the past," said Rupert Fennelly, head of EU equities electronic trading and sales at Barclays.
At the epicentre of today's panel was how both buy- and sell-side institutions should navigate this new market structure, exploring both a wider variety of liquidity sources and mechanisms and the expanding role of a broker.
"It's about deepening existing relationships and leveraging new ideas. The buy-side needs to explore. You need to have all the tools in the armoury to navigate contracting liquidity," said Tom Stevenson, head of EMEA equity trading at Fidelity International.
Among the noted "new" or "non-traditional" sources of liquidity buy-side institutions have turned to was principal liquidity from banks and non-banks systematic internalisers (SIs). The panel agreed the market's greater focus on quantifiably measuring performance of counterparties using enhanced transaction cost analysis (TCA) had encouraged more appetite from the buy-side to interact with principal.
"Clients are telling us this is how we are being measured. How you achieve that outcome is up to you, you just need to provide transparency around it," added Fennelly. "It's led to more comfort on the buy-side around new types of liquidity including principal. It went from being opt in to opt out."
The market has shifted away from adverse selection, panellists noted, and away from being "all about speed" and this has allowed the buy-side to be more selective in the types of liquidity and venues they interact with.
"It's not all about speed. Marrying that with the right scheduling will lead to institutional players driving how they get liquidity rather than being picked over in a speed game," said managing director, co-head of electronic trading at BMO Capital Markets, Joe Wald.