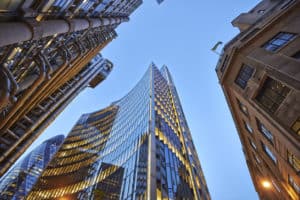 The product manager who built and implemented the request for quote (RFQ) for cash equities tool at Tradeweb has departed after almost three years to join Refinitiv in a senior role.
Richard Bateson confirmed in an update on social media that he has been appointed head of equities and sell-side workflows at the London Stock Exchange Group's (LSEG) Refinitiv, effective this month. 
Bateson joined Tradeweb in mid-2018 as the trading platform provider teamed up with not-for-profit Plato Partnership to develop its eBlock platform, which provided traders with RFQ trading opportunities in cash equities.
Several other major platforms competed in the RFQ for equities space alongside Tradeweb, including LSEG and Instinet amid scepticism from buy-side traders about the need for the tool. Tradeweb was an early pioneer of the electronic RFQ protocol in fixed income, derivatives and ETFs. 
Prior to Tradeweb, Bateson spent over seven years at Australian broker Macquarie as global head of portfolio trading and head of execution services. He has also previously worked at Numis Securities, Bear Stearns and JP Morgan in several senior portfolio trading roles, heading up the portfolio trading desk at both Bear Stearns and JP Morgan.
Refinitiv has made several senior appointments since the completion of its landmark $27 billion acquisition by the LSEG in January earlier this year.
Most notably, LSEG confirmed in May that Refinitiv chief executive officer David Craig would be stepping down at the end of this year after serving as founding chief executive officer and a board member since 2018.
LSEG added that c hief product officer for LSEG's data and analytics division, Andrea Remyn Stone, will replace Craig in his role as group head of data and analytics from 1 July.