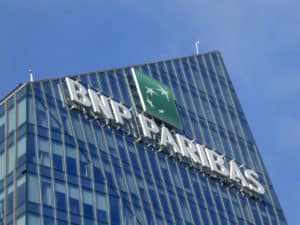 French investment bank BNP Paribas has completed the acquisition of its long-standing partner and equity brokerage Exane following confirmation of the deal in March.
BNP Paribas has acquired the remaining 50% stake in Exane after a 17-year partnership in a deal that will bring the bank's cash equities trading and research and derivatives activities back in-house.
The development will boost BNP Paribas' position in European equities following its major deal with Deutsche Bank in 2019 to take on the German institution's electronic equities and prime brokerage clients, adding roughly $200 billion of assets to BNP Paribas.
"Exane plays a key role in BNP Paribas global markets' fully-fledged equity ambition as we bring in cash equities while continuing to strengthen our flow and derivatives offerings, and expanding the prime services business through the new integrated platform from Deutsche Bank," said Olivier Osty, head of global markets at BNP Paribas.
Earlier this year, BNP Paribas outlined plans to roll out an expanded prime services division following the integration of Deutsche Bank's clients. The bank said during its fourth quarter 2020 earnings call that it expects the integration to be completed at the end of this year.
The expanded unit will see BNP Paribas' prime services become more closely linked with Exane under plans to develop the equity business within the corporate and investment bank division.
BNP Paribas is aiming to become the top prime broker in Europe with its deal with Deutsche Bank, potentially breaking into the top four prime brokers to compete with the likes of Goldman Sachs, Morgan Stanley, and JP Morgan.
"The acquisition of Exane, together with the transfer of Deutsche Bank's global prime finance and electronic equities business to BNP Paribas, positions BNP Paribas as a European leader in global equities. It also supports CIB's ambition in equity capital markets and M&A," added Yann Gérardin, head of corporate and institutional banking and COO at BNP Paribas.