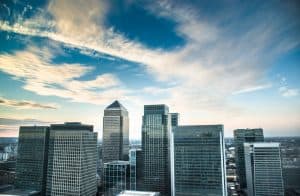 Interdealer broker Tullett Prebon has been fined £15.4 million by the UK's Financial Conduct Authority (FCA) for failures related to controls around broker conduct.
According to a statement from the financial watchdog, the rates division at Tullett Prebon, now part of TP ICAP, had ineffective controls and systems in place which allowed improper trading to take place between 2008 and 2010.
An investigation by the FCA found that the improper trading activity included 'wash' trades, a trade which has no change in beneficial ownership and no legitimate underlying commercial purpose, to generate unusually large amounts of brokerage business.
Tullett Prebon's senior management team falsely believed the right systems and controls were in place to monitor broker conduct, but red flags and opportunities to probe possible misconduct were missed. Senior managers ignored one instance of a broker who was asked about the basis for high brokerage on one trade, after he told them 'you don't want to know', the FCA said.
"The market performs important public functions and is not a private game of self-enrichment. While these trades did not mislead the market, nor amount to market abuse, the wash trades were entirely improper, undermining the proper function of the market," Mark Steward, executive director of enforcement and market oversight at the FCA, commented on the case.
"Senior management and compliance were cocooned from seeing the misconduct, and systems and controls failed to probe broker conduct, even when warning signs were visible. The case against Tullett Prebon was a long and complex one. The firm's failure to be open with the FCA about the existence of key evidence reflected a high degree of culpable incompetence and prejudiced the FCA enquiries."
Tullett Prebon was also found to have been uncooperative with the FCA, following requests for broker audio tapes in 2011. The interdealer broker had the audio but failed to send it to the regulator until 2014. However, Tullett Prebon qualified for a 30% discount under its settlement decision scheme, without which the fine would have been £22 million.