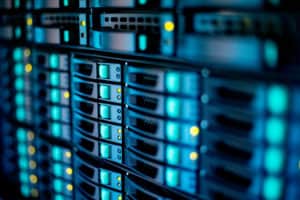 Two Sigma has poached the first ever appointed chief data officer at Goldman Sachs in a senior role heading up the quantitative hedge fund's technology and engineering.
Jeffrey Wecker has been appointed chief technology officer and head of engineering at Two Sigma. He replaces Dr Alfred Spector, who is due to retire after serving as Two Sigma's technology chief since 2015.
Wecker joins from Goldman Sachs, which he re-joined in 2017 as the bank's first ever chief data officer. In the role, he established Goldman's data intelligence office, data architecture departments, and various other data offices to curate and produce client data.
"Jeff brings an ideal combination of commercial experience, business acumen, and technical understanding of data analytics and architecture to Two Sigma," said David Siegel, co-founder and co-chairman of Two Sigma. "Science and technology anchor Two Sigma's offerings, and we look forward to leveraging Jeff's unique expertise as we continue to grow the company."
Prior to Goldman Sachs, Wecker held senior roles at Bridgewater Associates such as head of front-office transformation and chief business architect, overhauling the hedge fund's investment engine. Early in his career, he spent more than a decade at Goldman Sachs managing quantitative strategies.
"I look forward to building upon the work of Dr Spector alongside a group of innovators who are best-in-class within their respective fields," said Mr. Wecker. "Data-driven systems have taken on increasing importance across financial services over the last decade, and Two Sigma is a true leader in developing and applying advanced quantitative methods to discover areas of opportunity."