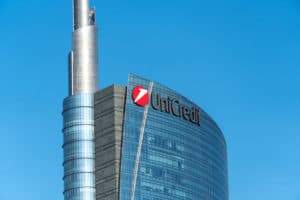 UniCredit has become the latest major sell-side institution to join the multi-dealer SPIRE platform aimed at allowing members to repackage notes into standardised formats.
Originally founded in 2017 by BNP Paribas, Citigroup, Credit Suisse, and JP Morgan, SPIRE – or Single Platform Investment Repackaging Entity – aims to bring better transparency and liquidity to the repackaged securities markets.
The programme allows repackaged notes arranged by dealer-members to transition tostandardised formats while giving investors exposure to the returns of underlying collateral assets and payoffs.
Following its launch in 2017, Barclays, Goldman Sachs, Crédit Agricole CIB and Morgan Stanley joined a year after, with Natixis, Bank of America Securities Europe SA, Deutsche Bank, HSBC, Societe Generale SA and NatWest Markets following swiftly in 2019. Nomura was the most recent to join in 2020.
"We are continuously adapting and upgrading our product platform in line with the evolving needs and preferences of institutional investors, particularly those in the European pension and insurance sector," said Guido Filippa, global head of institutional distribution and private investor products at UniCredit.
"In joining the SPIRE platform, UniCredit will play an active role in enhancing the transparency, liquidity and simplicity of the market for repackaged securities to the ultimate benefit of our clients."
SPIRE claimed that to date, in excess of €38 billion-equivalent had been issued to major institutional investors across the UK, Europe and Asia since the launch of the programme.