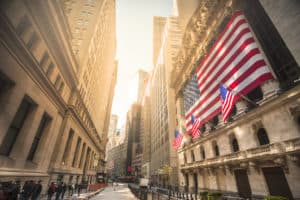 Cboe Global Markets has received approval in the US to operate an end-of-day matching mechanism, which would bring competition to closing auctions dominated by the likes of Nasdaq and NYSE.
The Securities and Exchange Commission (SEC) confirmed that Cboe can launch Cboe Market Close (CMC), allowing traders to route orders to the BZX Exchange where they are matched with others at 3.35pm Eastern Time.
Orders are then executed once Nasdaq and NYSE publish their closing price, and any unmatched orders will be sent to the primary exchange closing auctions. According to Cboe, the mechanism will save traders from paying closing auction fees on orders that are not price forming.
End-of-day trading has become a controversial subject globally in recent years, as trading volumes seemingly continue to migrate from continuous trading to closing auctions. In 2019, 7.2% of trading volume in US equities took place in the primary exchanges' closing auctions, up from 4.9% in 2016.
Generally thought to be caused by the rise of passive investing and exchange traded funds (ETFs), market participants have called on regulators to introduce more competition to the close which primary exchanges (Nasdaq and NYSE in the US) have retained a monopoly over. Market participants have complained that the cost of participating in the closing auctions has risen significantly in light of the trend.
"We are committed to bringing innovative products and services to the US equities markets, and created CMC specifically to provide investors with greater accessibility and cost-efficiency to one of the most critical liquidity events of the trading day," said Bryan Harkins, head of markets at Cboe. "Additionally, as a meaningful portion of primary closing auctions now occur off-exchange, CMC would also offer an on-exchange alternative to bring more transparency to the industry, and enhance the overall trading environment for all market participants."
Cboe's proposal to operate CMC was met with fierce rejection from Nasdaq and NYSE when the proposal was filed in 2018. Both exchange groups argued that alternative mechanisms could increase fragmentation, potentially spur manipulative activity, but more importantly, they undermine the investment that exchanges have put into the closing auction.
"The Commission addresses arguments raised that the proposal… would burden competition by, among other things, freeriding on the investments of the primary listing exchanges in their closing auctions," the SEC said in its decision on Cboe CMC. "We find that, on the contrary, the proposal will not impose any burden on competition… and, in fact, it should promote competition among MOC (market on close) order execution venues and foster price competition for MOC order execution fees."
In Europe, Cboe introduced an alternative closing auction mechanism last year, known as Cboe Closing Cross (3C). The exchange operator said at the time of launch that the 3C aims to provide a simple and cost-effective way for traders to execute end-of-day activities, while bringing more competition to the space.