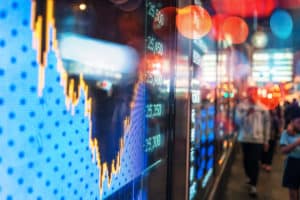 Virtu Financial has confirmed it has onboarded two wealth management firms to its recently launched eNav exchange traded funds (ETFs) analytics tool.  
Charles Schwab Investment Management and WisdomTree Asset Management have become clients of the service, which calculates the bid and ask prices of ETFs based on their underlying components and/or proxy assets to offer greater transparency for ETF valuations.   
The eNAV ETF analytics features the artificial intelligence powered algorithmic pricing engine for corporate and emerging bonds, Composite+, from MarketAxess after both firms entered into a partnership last year.  
Virtu and MarketAxess teamed up to provide their mutual client base with trading tools and access to global ETFs and fixed income securities in April 2019. 
Rolled out in the first quarter of 2020, the eNAV ETF service supports pre-trade price discovery and execution consultation, liquidity provision, post-trade transaction cost analysis, and auto-execution and crossing. 
"We are excited that major ETF issuers understand and value the many benefits eNAV delivers. By joining forces with MarketAxess we are empowering issuers to better understand market value and reliably monitor their ETFs in support of high quality and efficient execution by their investors," said Doug Cifu, co-founder and CEO of Virtu Financial.
"As long-time advocates for transparency, we believe eNAV will provide even greater clarity in ETF secondary market pricing and become the industry standard."