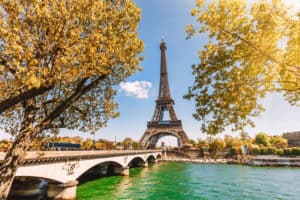 US investment bank Goldman Sachs will launch its SIGMA X multilateral trading facility (MTF) in Paris to continue servicing European clients post-Brexit.
In a statement, Goldman Sachs said it will launch SIGMA X Europe MTF before 4 January next year and it will be available alongside its UK-based SIGMA X MTF. The Paris venue will include its dark pool and periodic auction order book.
The move will allow the investment bank's clients within the European Union to continue accessing liquidity post-Brexit.
"We want to ensure that our clients continue to have access to all of our key liquidity sources post-Brexit," said Liz Martin, global head of futures and equities electronic trading at Goldman Sachs. "SIGMA X MTF is central to ensuring we achieve the best execution for clients today. The launch of the European MTF will continue to deliver these execution benefits to all clients."
Goldman Sachs added the SIGMA X Europe MTF will launch with European symbols across 15 markets as the UK-based venue continues to list UK and European symbols.
As the Brexit transition period prepares to come to an end, the UK recently confirmed it would grant the EU equivalence in key areas such as clearing, central securities depositories, benchmark administrators, as well as derivatives, and OTC trading.
Goldman Sachs is the latest institution to opt for a Paris-based European venue in preparation for the UK's departure from the European Union, following other venues such as Aquis Exchange and XTX Markets. 
The bank has also recently expanded its SIGMA X MTF product universe to include emerging markets, beginning with the Czech Republic and Hungary. The SIGMA X periodic auction recently saw a record trade of $24.1 million on 27 May, followed by a record 12% European market share in the third quarter, making it the second largest periodic auction venue after Cboe Europe.
Goldman Sachs is an increasingly important part of the European equities trading landscape. According to a recent in-depth report from the EU markets watchdog, the bank's systematic internaliser was the second largest venue in the region in 2019, trading more than the London Stock Exchange's regulated market and MTF combined.