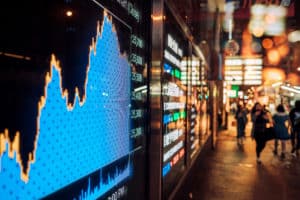 Virtu Financial has reduced the commission rates associated with its block indications network in Canada following a fivefold increase in fees from block venue Liquidnet, according to a memo seen by The TRADE.
Commission rates for POSIT Alert Canada will be reduced at Virtu after "a large block trading facility" raised its fees fivefold, the memo sent to Virtu's clients revealed. A source familiar with the matter told The TRADE the facility is Liquidnet.
When asked for a comment Liquidnet told The TRADE it had reached out to its liquidity partners in Canada instructing them of changes to fees in the region two weeks ago.
"Two weeks ago, we communicated to our Liquidity Partners in Canada that we would be changing fees in the region in order to simplify and implement a uniform fee structure for broker participants executing equity trades on the Liquidnet Canada ATS. These changes are effective as of March 1 and have been approved by the Canadian regulators," said Liquidnet.
The fee increases follow interdealer broker TP ICAP's agreement to acquire Liquinet for $700 million in October, the deal is expected to close during Q1 of this year.
Virtu stated that despite the fee increase it had no plans to alter its routing practices and would reduce its commission rates associated with the POSIT Alert Canada service.
"Virtu Execution Services' philosophy is, and always has been, to earn a commission by delivering quality execution and great client service. Virtu's global presence, efficiency and technological scale enables us to narrowly focus on this objective," said Steve Cavoli, global head of Virtu execution services and author of the memo.
In January last year, Virtu told The TRADE it had been heavily investing in its POSIT Alert service following its acquisition of agency broker ITG in March 2019 including upgrades to the front- and back-end technologies, hardware for POSIT Alert's indications matching engine, and a significant reduction in latency.